Tara Evans is a collage artist who lives in the San Francisco Bay Area.
The Velvet Otterhound line was many years in the making. Tara lived in San Francisco until she was nine years old when her family moved to a small northern California lake town. The only jewelry supplies were those you could find at garage sales and church thrift stores. She would wander the town to collect items from various locations and return to her father's gun shop to tear them apart and remake them.
That drive to create fantastical pieces carried on into adulthood. Now, Tara combs garage and estate sales, antique stores, private collections, and websites for items that inspire her.
Each piece starts from a unique image or shape and is then collaged with other items to create wearable pieces of art. They may include antique jewelry and hardware, fishing lures, semi-precious stones, various vintage chains, and whatever else strikes her fancy at the moment.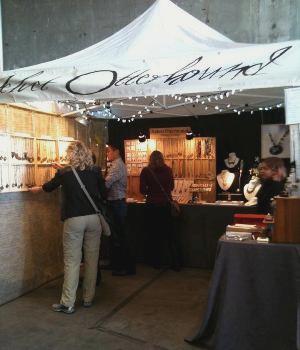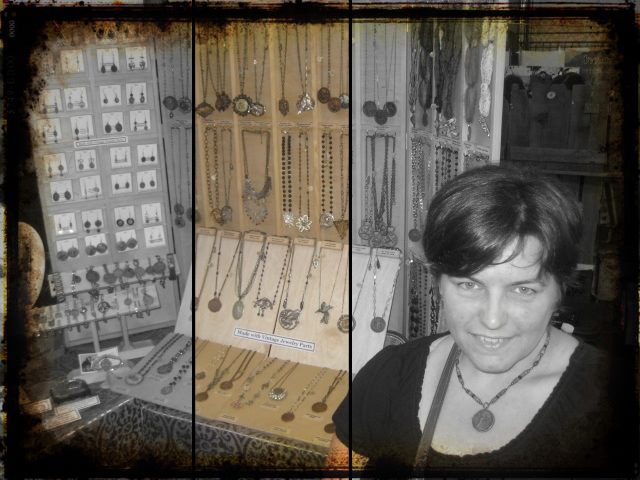 It's like grandpa's toolbox got a hold of grandma's jewelry box.
It's recycling with a blingy twist.
It's motorcycle vintage.
It's fantastical and fun.
An otterhound is a strong working waterdog with a long, lovely coat. The name was chosen because the pieces are strong yet still have a hint of luxury and whimsy.
tara@velvetotterhound.comhttp://www.facebook.com/velvetotterhound